Circuit Tacos is a workshop where participants build a device that converts electrical signals from the body's surface into signals that are suitable for controlling other electronic instruments. During the workshop participants assemble the sensor hardware from a custom printed circuit board using simple soldering, and create a casing for the electronics with an array of recycled materials.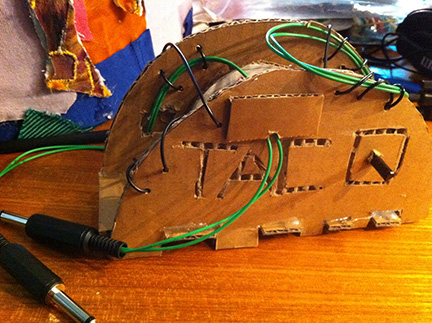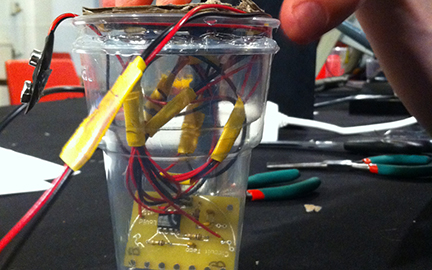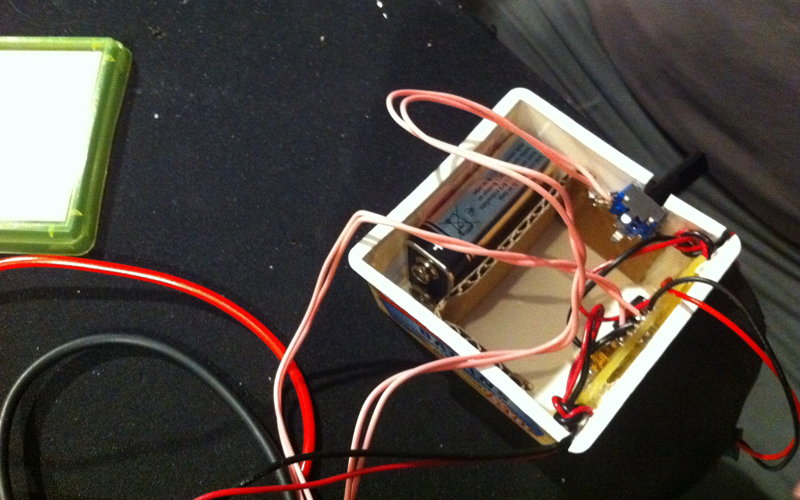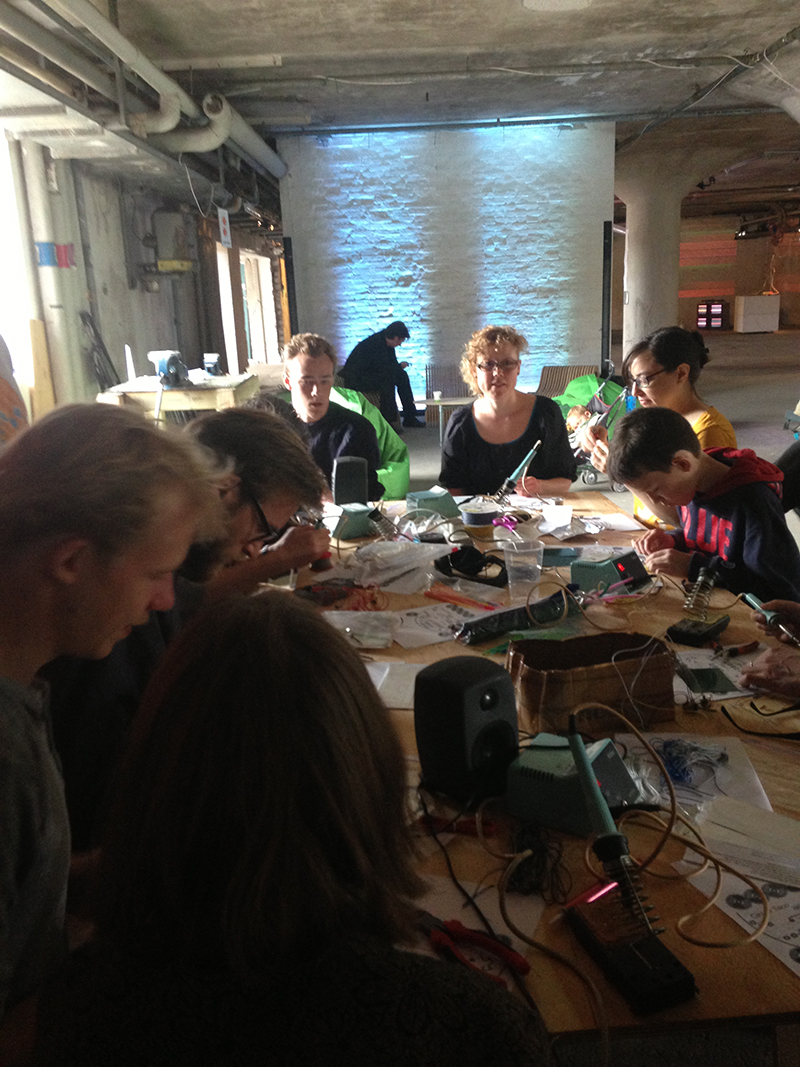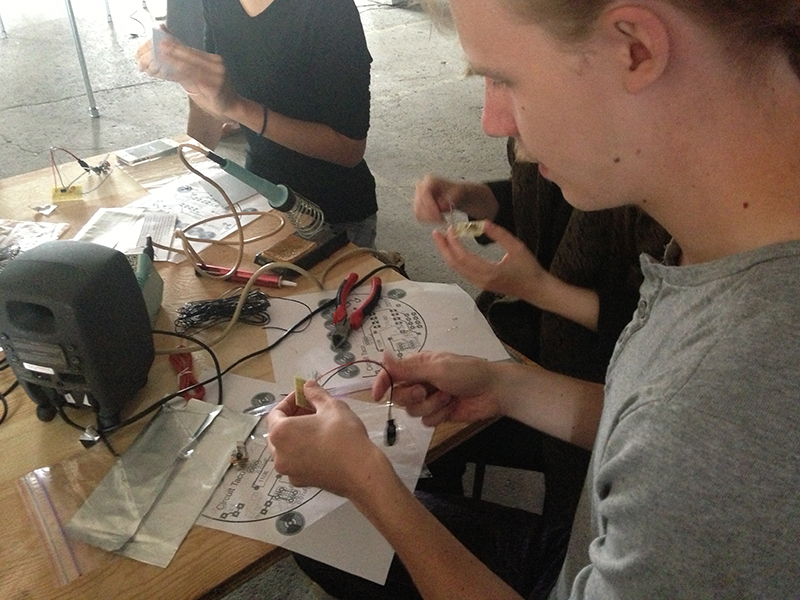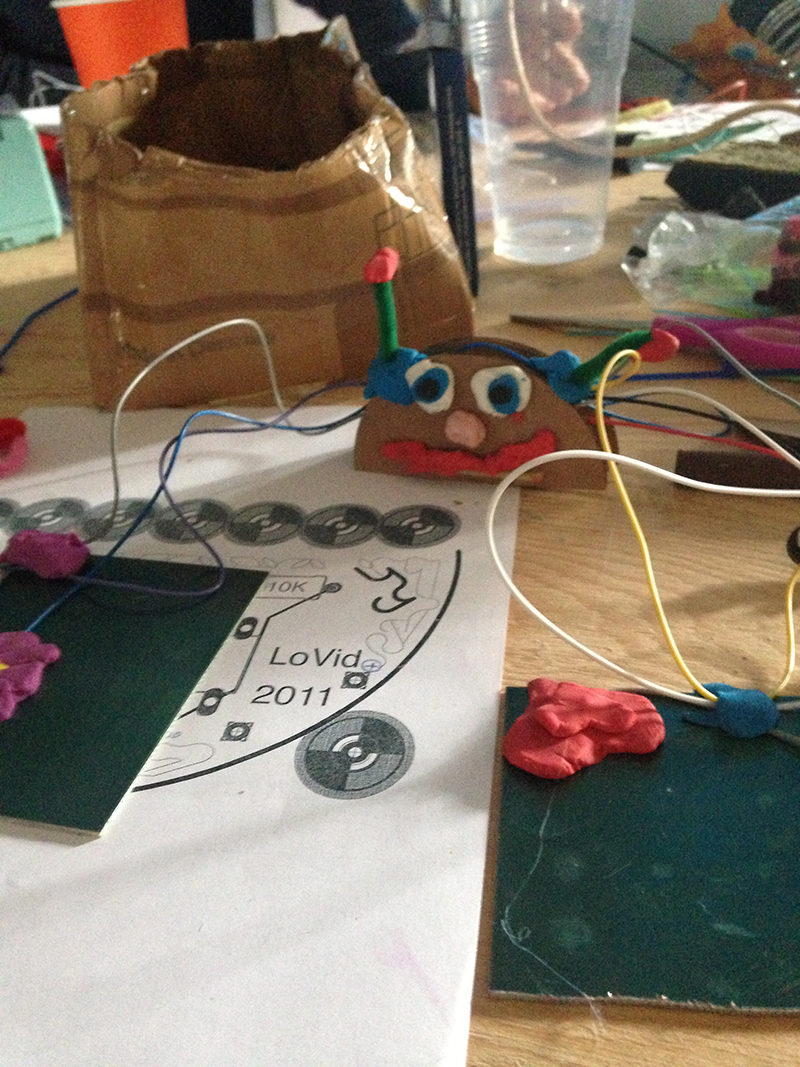 Hand Crank Luminescence is an on-going series of workshops. Materials include: wires, LED lights, recycled fabric, and hand-cranks. During the workshops participants of all ages and backgrounds experience and learn the basics of electricity through light and hand-cranked power. Using very simple materials and techniques as metaphors, participants are encouraged to discuss and reflect on renewable energy, consumerism, the significance of collaboration, metaphysics, spirituality, and fashion.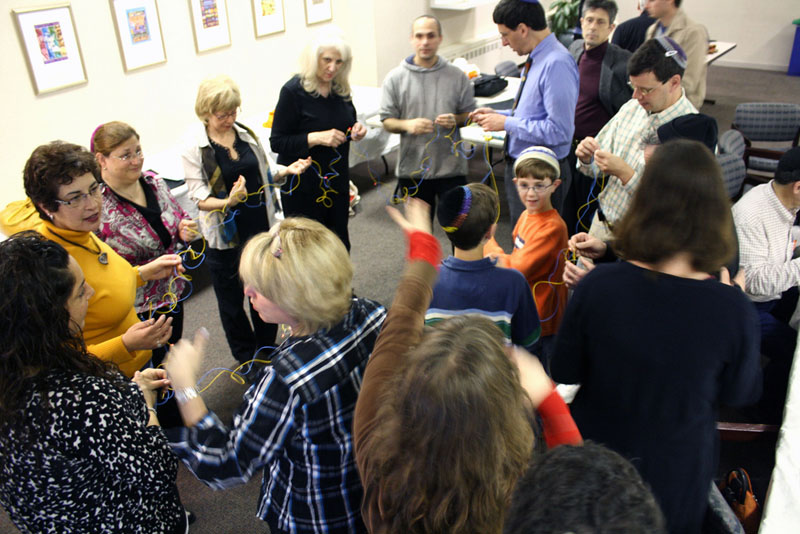 Hand Cranked Luminescence has been presented in different forms and venues including: LightWave, The Science Gallery, Dublin Irland, n.o.where, London UK, Cue Art Foundation, New York NY, Jersey City Museum, Jersey City NJ, and the Jewish Theological Seminary, New York NY. Additional support for this project was provided by a grant from The Puffin Foundation.